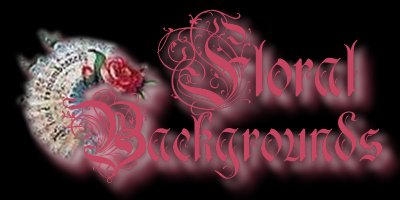 When good friends walk beside us,
On the trails that we must keep,
Our burdens seem less heavy,
And the hills are not so steep,
The weary miles pass swiftly,
Taken in a joyous stride,
And all the world seems brighter,
When friends walk by our side.
~Author Unknown~

This collection of backgrounds is a joint effort
between two friends separated geographically
but close every day by a special bond of the heart.
Thank you, KittyWompuss for all your help and
always being here for me.Make sure to visit
Wompie's web site for more of our backgrounds.
You won't be disappointed.

Click on the thumbnail to view the background sets.
Save the large background to your hard drive.Each
set has buttons, bars, welcome sign and a matching
logo to link back to Bridgett O Flynn's graphics.
I've just started putting this site together, So check
back often.

Please make sure to visit Wompie's web site to find
out where to find a clear.gif or spacer.gif to use
with border backgrounds.
Please provide a link back to Bridgett O Flynn.
You can use the graphic below or the matching
logos on each background set page.Save it to
your hard drive and link the image back to
https://members.tripod.com/BridgettOFlynn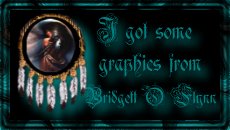 Remember, download these images to your own
computer.I'll be changing the names often, and
if you link directly, you will find yourself with a
broken image.

The "Rose" Collection




This background set was made by me for this site.
Please do not take it.I've made backgrounds with
my Bridgett O Flynn name and also JuiceyKat.